About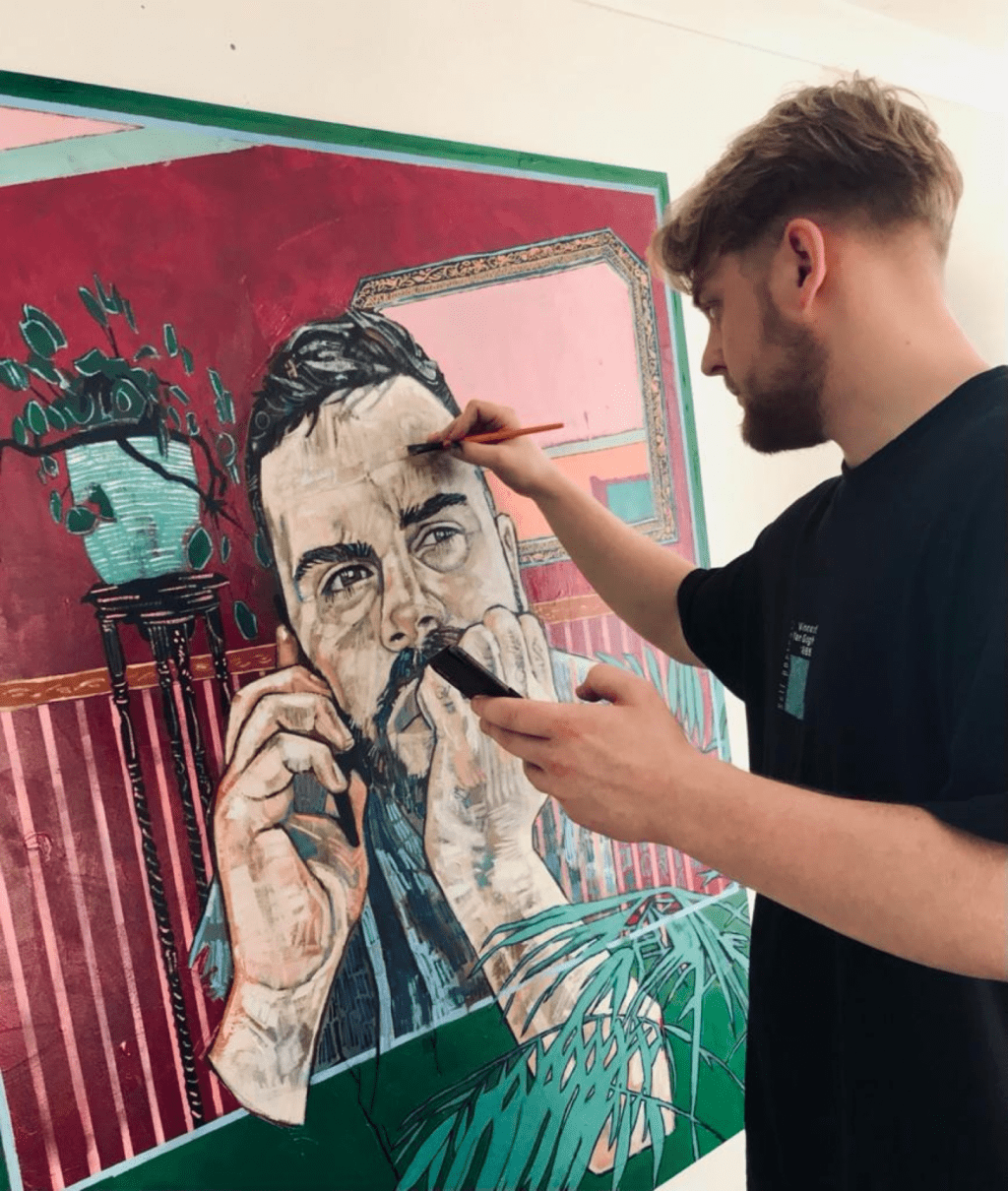 Elliott Booth (b. 1995, Kent, England) graduated from Kingston University with a Bachelor's Degree in fine art in 2017.
Booth is a young and emerging artist who primarily makes large scale figurative paintings. His former practice in abstract painting plays a pivotal role in the artist's evolution which is evident in his work, sometimes loosely, other times more apparent.
He also works with sculpture, with stone.
Throughout the pandemic, Elliott has been active in making commissions for clients and has produced over 40 paintings for them with more in progress.
For now, he is open for commissions and works closely with clients and the public. He is also working on a separate body of work that will be exhibited in Folkestone, Kent in the summer of 2021(dates and gallery to be confirmed) which will involve paintings with elements of sculpture and objects.
He lives and works near Folkestone, Kent.